Testing Services
Latest News
Standard Testing Laboratoryoratory Started Metal & Alloy Testing.

Standard Testing Laboratoryoratory is a IS0-9001-2008 certified and NABL ACCREDITED testing laboratory established in 2004. STL was established with the objective to provide accurate and precise quality testing services to the government, public sector and private organizations. The laboratory has on its roll a team of qualified and experienced testing professionals.

Standard Testing Laboratoryoratory Started Food Testing.
Quality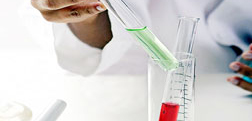 Standard Testing Laboratoryoratory is committed to provide customers reliable timely and cost effective quality services to meet the National/International Standards.
Onsite Testing
Also Available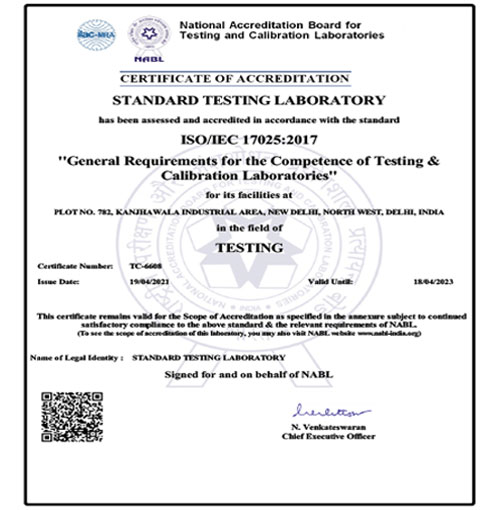 ---
Wood and Wooden Products
---
Wood is a porous and fibrous structural tissue found in the stems and roots of trees, and other woody plants. It is an organic material, a natural composite of cellulose fibers (which are strong in tension) embedded in a matrix of lignin which resists compression. Wood is sometimes defined as only the secondary xylem in the stems of trees,[1] or it is defined more broadly to include the same type of tissue elsewhere such as in the roots of trees or shrubs. In a living tree it performs a support function, enabling woody plants to grow large or to stand up by themselves. It also conveys water and nutrients between the leaves, other growing tissues, and the roots. Wood may also refer to other plant materials with comparable properties, and to material engineered from wood, or wood chips or fiber.
STL undertakes the complete testing of the Wood and Wooden Products
Block board
Plywood
Particle board
Laminated Particle board
Flush Door/
Laminate
Wood